Tidewater Grill offers a new variety to the luxury resort's restaurant options. In addition to the existing outlets, the newly opened restaurants showcases the authentic island feel at The Ritz-Carlton, Amelia Island.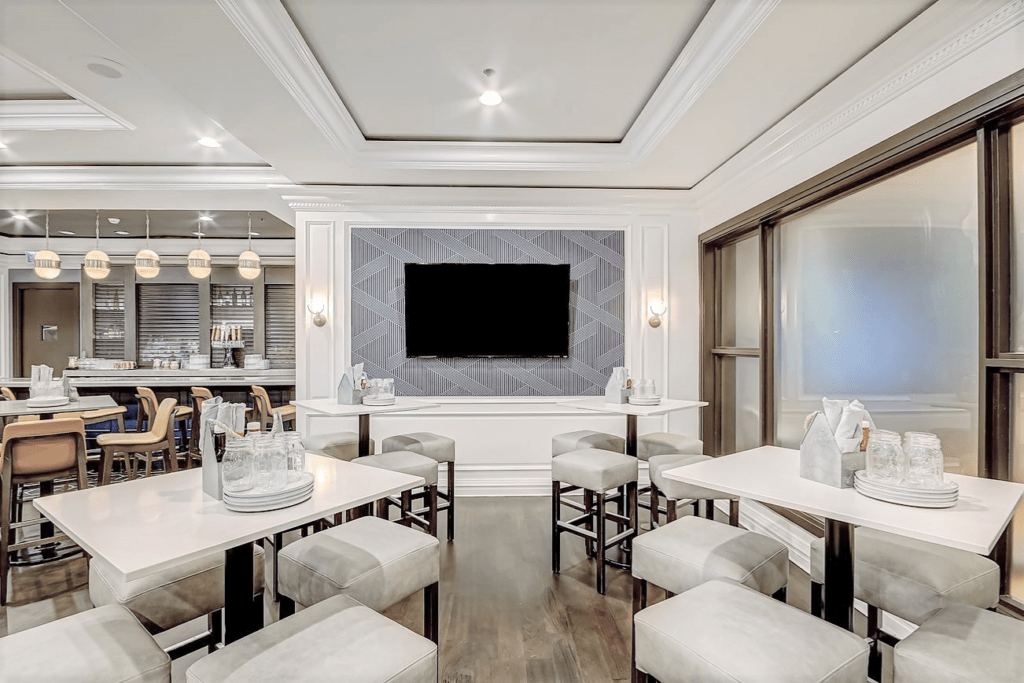 A fashionable coastal vibe provides a calm atmosphere for the casual dining outlet. The 2100 square foot space holds approximately 110 guests throughout it's main dining area and bar. For special occasions , the private dining room can be reserved for up to 12 guests.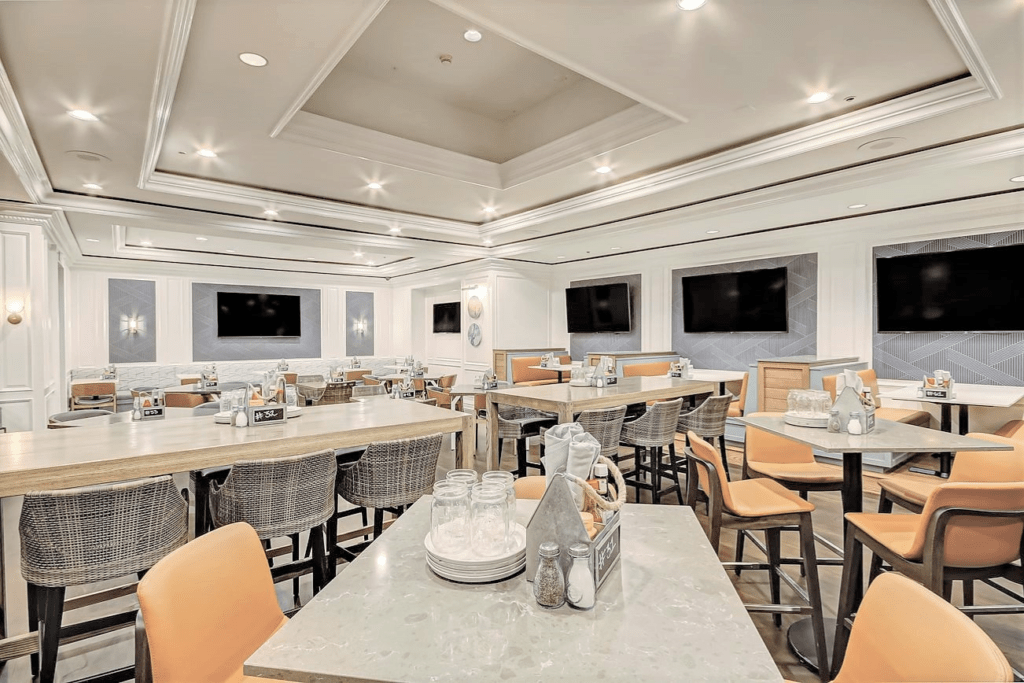 The former restaurant, known as The Pub, held a traditional feel of darker colors and classic leather seating that invited sports fans and families alike. However, the new color scheme reflects the updated aesthetic of The Ritz Carlton. The hotel is undergoing a major renovation to match it's unbeatable location on Amelia Island. The restaurant attracts a wide range of guests from the resort for a casual spot for lunch or dinner. The restaurant holds true to standards set by other outlets. With a menu that showcases dishes such as "Mayport Mac N' Cheese" and "Fried Brussel Sprouts" with local honey, visitors are treated to a taste of the North Florida specialties. When it comes to drinks, beers from breweries such as Mocama Beer Company and Intuition Ale Works are showcased. The brews are also used in "beer tails" – a cocktail topped with a craft beer. The menu was hand crafted to showcase local island favorites.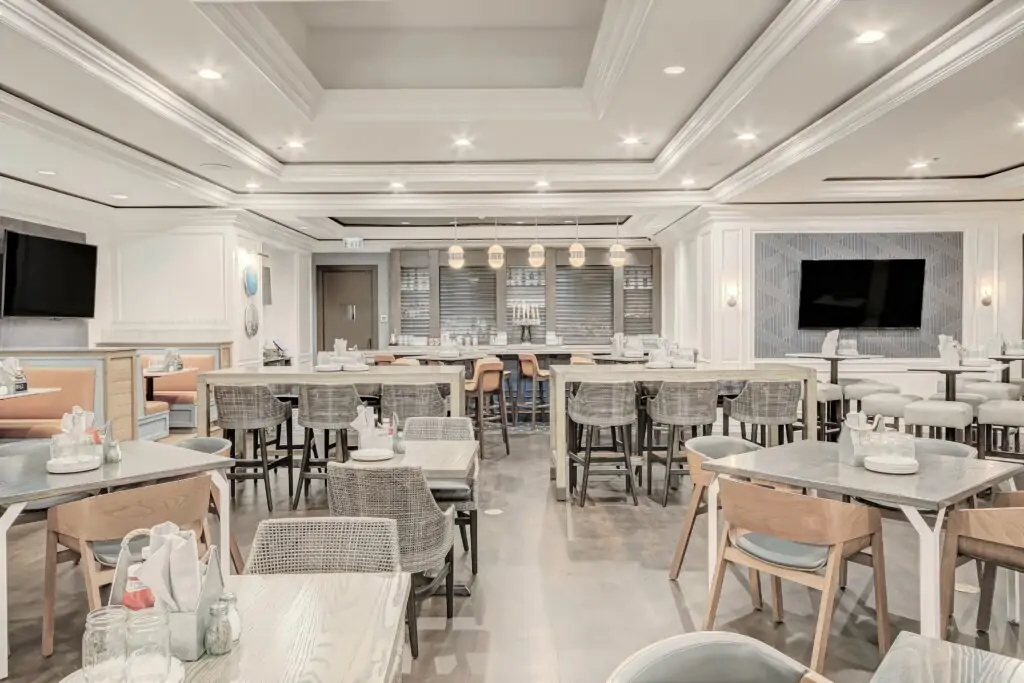 Our team is proud to showcase our hard work at a landmark location in North East Florida. A huge thank you to our trades who worked tirelessly to complete this project.