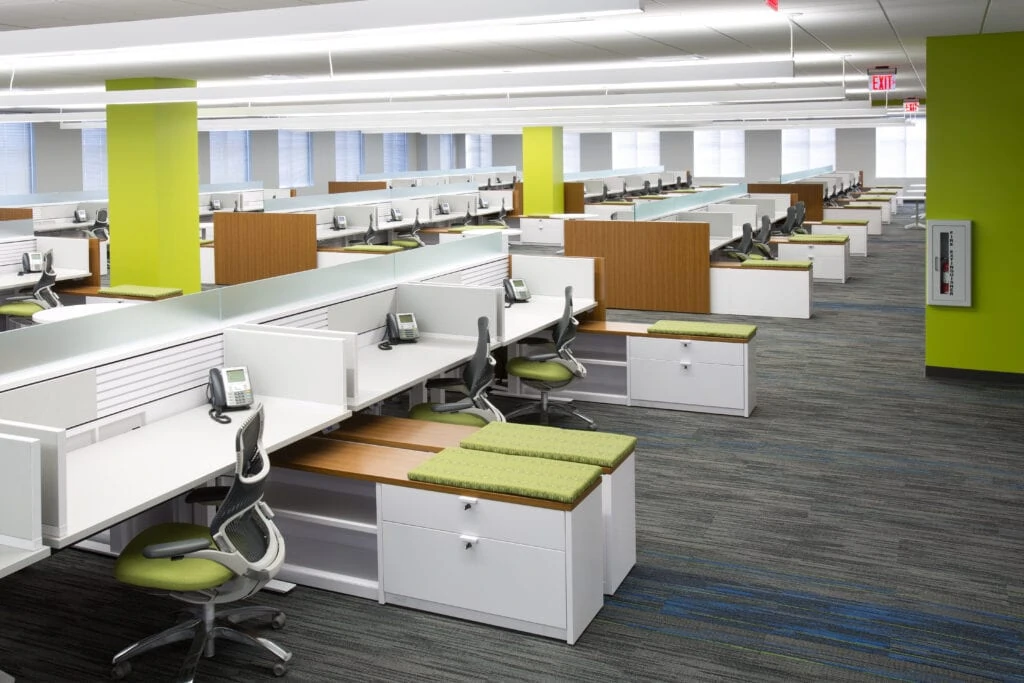 With offices sitting empty, what office renovations can be done to improve the space?
With employees still working from home, some companies are taking advantage of the empty office space by preforming needed renovations. For example, this includes updating equipment, bringing items up to code, and redesigning the layout and color schemes of the space. It may be as simple as a refresh with new paint colors – or a complete renovation that includes drastic changes. Either way, it's proven that office renovations that include modern designs can contribute to boosting employee morale, productivity, and focus.
Traditional offices are a thing of the past.
Cubicles and closed offices are becoming a thing of the past. Office designs are shifting to bright and open layouts that still allow privacy for individuals to focus. These methods include open areas that provide the space to interact in a group setting and closed spaces that allow focus and privacy. The balance that allows an effective work space includes areas that are accessible to employees. Conference rooms, break areas, lounge areas, and individual offices tend to be the main focus.
In a traditional office setting, cubicles separate associates with little sound barrier or privacy areas. Higher level executives are typically placed in offices with little leeway to interact with their team. These office set ups often discourage an open-door collaboration policy between departments. New offices – and older offices requiring renovations – are opting to lean more towards an open environment.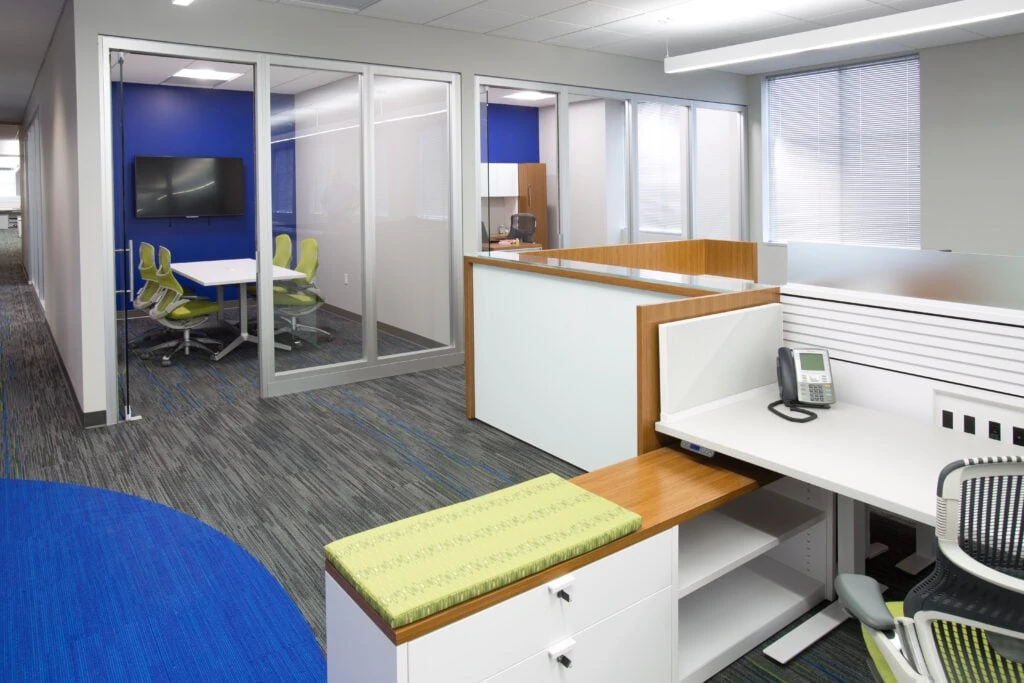 For offices and community rooms that have the need for a private office approach, architectural walls are gaining popularity. The glass design that allows an open feeling while still providing separation from other workspaces.
Should employees have a say in the office renovation process?
If you are thinking of renovating your office space, involving your employees may be more beneficial then you think. Internal teams tend to know what works best for them in their spaces. In result, this could provide ideas that are outside of the box but beneficial to their team and workspaces.
Ladson Construction prides itself on work performed for our clients. Interior alterations are one of our specialties. Check out this medical office renovation here.